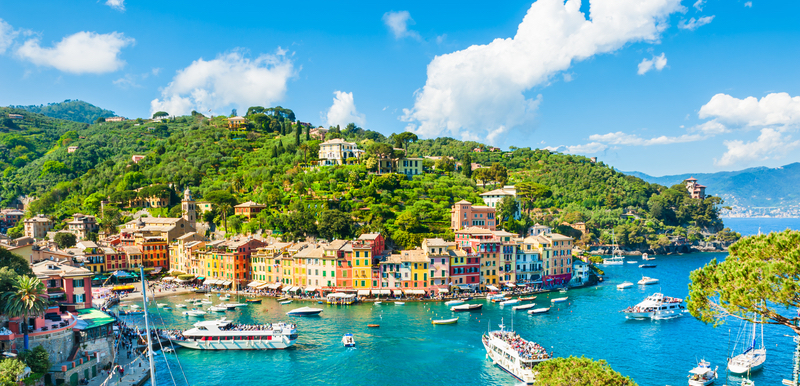 This is one of Italy's smallest regions, the jewel of Italy is formed by a thin strip of land which hugs the coast in an arc from the French border at Menton right round to Genoa and then beyond where it borders Tuscany. The climate is a dream, with warm and fresh summers leading to mild and bright winters, neither too hot nor too cold. This is where the 'Brits' used to travel to in the 1920's to escape the cold British winter. No wonder then that Liguria is one of Italy's most visited regions and a very popular spot to buy a property in Italy. It is cosmopolitan with none of the pretensions of its neighbour, the Côte d'Azur and prices of Italian real estate in the area is lower than you would think.
Liguria enjoys an excellent transport infrastructure enabling easy access from both the UK and other countries by scheduled or budget airlines with many flights each day to Nice.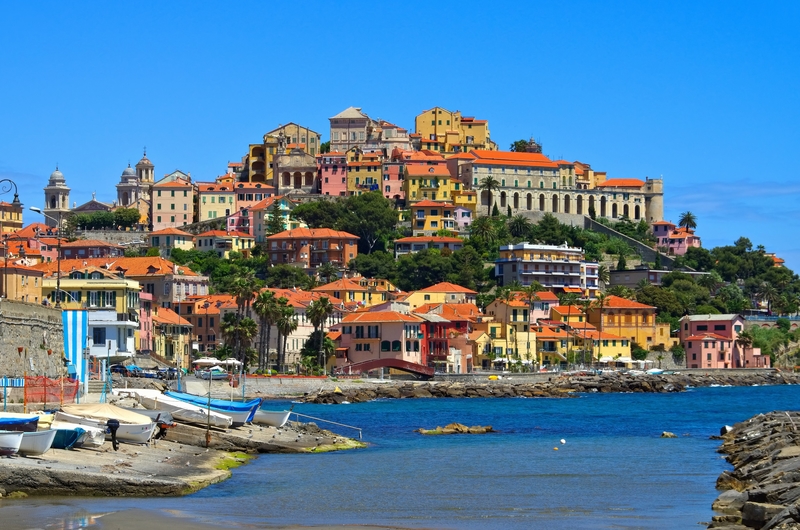 There is a very good motorway link along the coast with the alternative the Via Aurelia offering a beautiful scenic route. This is paramount if you are thinking of owning an Italian property in this delightful area. The efficient Italian train service offers clients a good alternative with trains from Nice stopping at all the well-known cities such as Imperia, San Remo and Diano Marina as well as many smaller towns and villages, where a bus can then be used to reach villages further inland.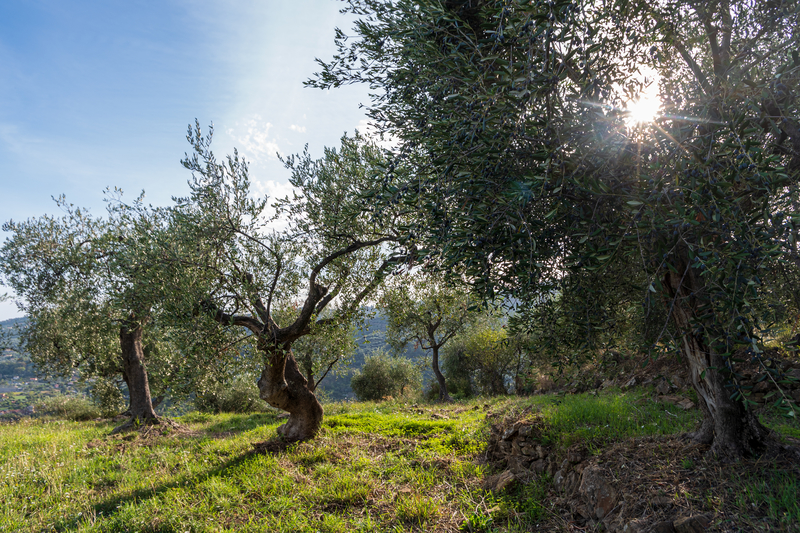 Inland Liguria is a different world to the region's brightly pastel-coloured coast. Here charming old villages with small populations cling to hilltops and to the sides of mountains, invariably appearing from a distance as a clutch of terracotta rooftops spilling round a delicate campanile. The hills are covered in olive trees and some of the best olive oil in Europe is produced here. The area has little space for wine but try, if you can Pigato or the red Rossese di Dolceacqua.
This is where the famous 'pesto' comes from so try it with some home made tagliatelle or taste some of the delicious fresh fish soaked in salt in a special terracotta pot, bought freshly from the harbour at Imperia.The area is sheltered by the Maritime Alps, and lemons, oranges and flowers thrive in the winter sun. The area is very well known for its flower industry with exports to a host of countries.
Visit the pretty village of Dolcedo, just 8kms from the sea, Poggi 3kms inland or a little further away, Borgomaro. Italian property for sale in the region ranges from the houses and apartments in villages with the hillside lined with olive groves, to a different selection of Italian real estate nearer to the coast.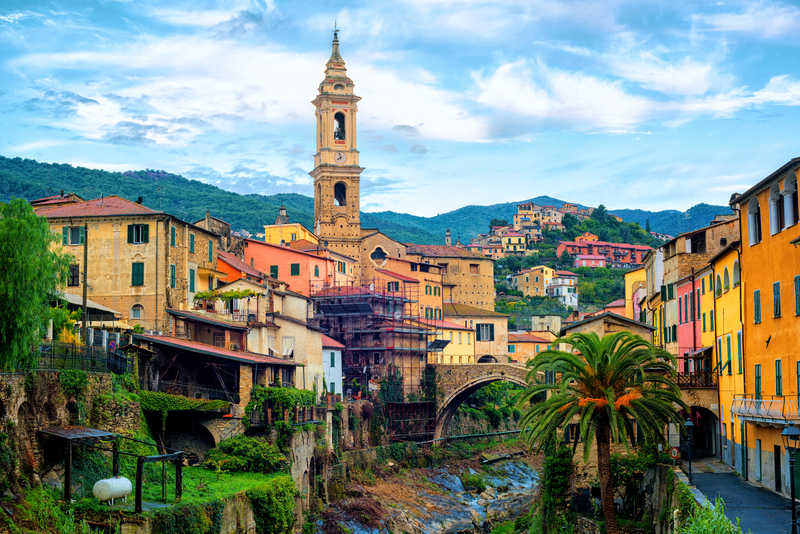 Property by or very close to the sea comes in different forms, either somewhere centrally situated in one of the main towns such as Imperia, with properties being apartments in older buildings, which are popular with local residents or else some newer style small residences, often with sea view. Villas come in different shapes and sizes from the new style villas with a pool to the period style Italian villas of days gone by. Whichever type of Italian property you decide upon we feel sure that you will enjoy the mild climate and friendly Italian people and of course the food and wine.
For further help or information contact:
☎️ +44 1322 660988