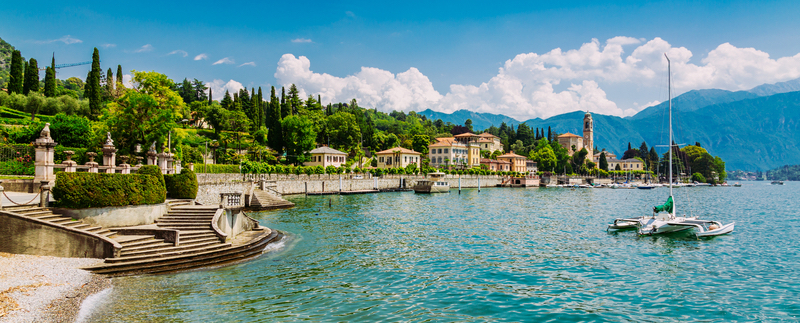 "We have been to Como looking for a house. This lake exceeds anything I ever beheld in beauty."

Percy Bysshe Shelley.
Lake Como is 45kms North of Milan in Lombardy and Como town is just a few kilometres from the Swiss border. Its magnificent pre-alps rise up to 2,000 metres and wonderful villas line the shore. The lake is 50 kilometres long and is 1350 metres deep at Argegno, making it one of the deepest lakes in Europe. What better place to decide to look for an Italian property?
Lake Como is a mixture of sophistication and rural charm depending whether you visit the famous Harry's Bar in Cernobbio, where you could bump into George Clooney sipping an aperitif or prefer the simpler style of the 'Alto Lario' around Domaso and Gravedona. Wherever you choose to visit on Lake Como, you won't be disappointed with the friendliness of the people and the stunning beauty of the area.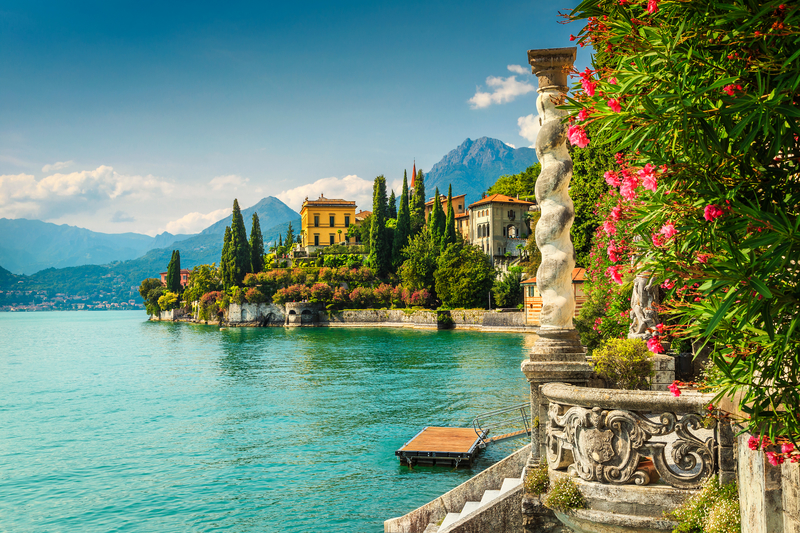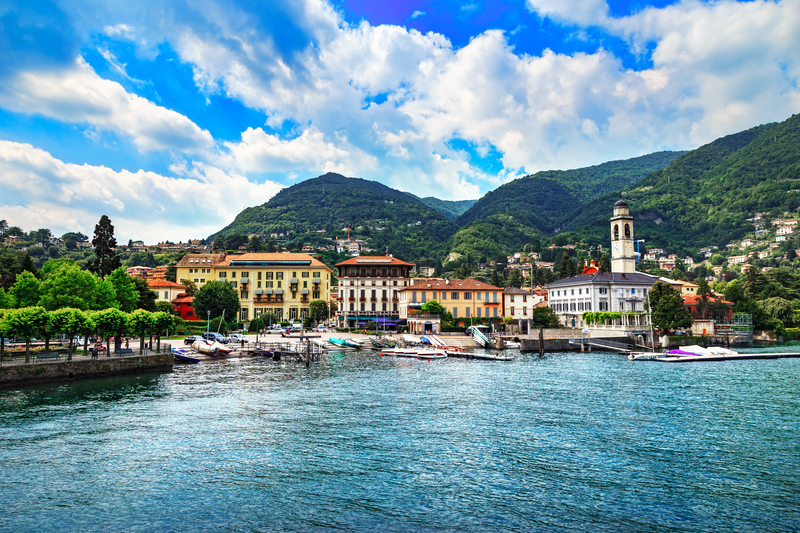 Take a trip on the boat that stops at all the little villages and have lunch on the way. Go to one of the many markets along the shores; try Lenno market on Tuesday or Como on Saturday. Visit the Villa Carlotta at Tremezzo with its magnificent garden or try people watching at one of the lakeside cafes in Menaggio.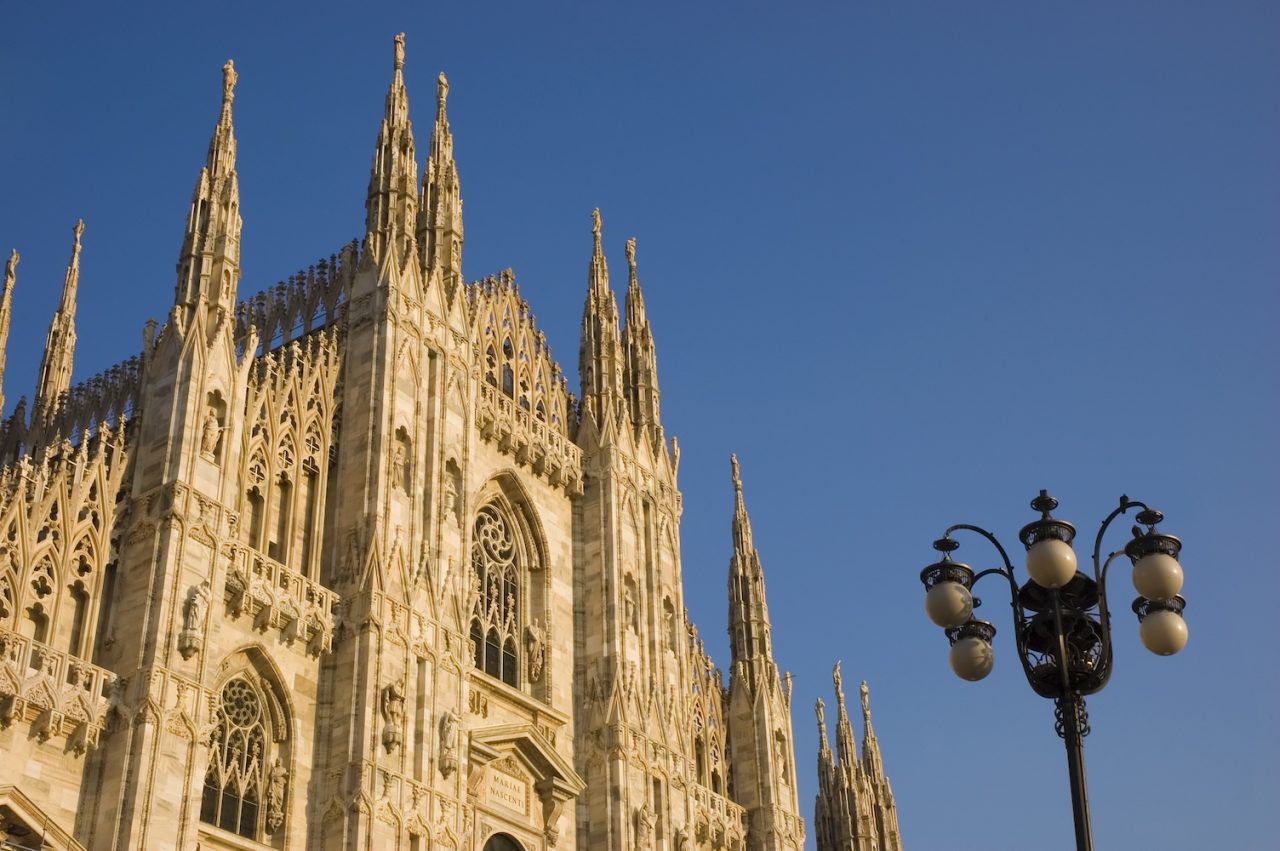 Lake Como has an excellent infrastructure for those wishing to purchase an Italian home and access is very easy, with daily flights from all parts of the UK and worldwide to Milan Malpensa, Linate or Bergamo airports and travelling distance from the airports to your Italian property will be between 45 to 90 minutes depending upon which part of the lake you are travelling to. Don't miss a trip to Milan to visit the 'Duomo' (*photo) and the wonderful 'Galleria Vittorio Emanuele' and the designer shops of 'Via Monte Napoleoni'.
There is a large selection of different types of Italian real estate for sale on Lake Como and ones to suit almost every budget. Como is popular as a second home destination as the properties can be used both in the summer and winter, with the ski slopes of Madesimo and Aprica close by and St Moritz within easy driving distance. Italian property for sale includes: village houses a few kilometres from the lake on the North Western shore which are the most economical, whilst 2-bedroom apartments with stunning lake views are the most popular type of Italian property for sale. Apartments in period villas make very good purchase, whilst lakeside villas with a private boat mooring are the dream property for most people but if that is a little too extravagant then don't worry you can find your dream Italian home to watch the sun go down over the lake and mountains with your glass of prosecco.

Food in the area is fresh and delicious as you would expect in Italy. A great deal of polenta is eaten here, so try some 'polenta uncia' creamy polenta with butter, garlic, and typically Casera cheese. Alternatively, pizzocherri from Valtellina, a type of pasta made from buckwheat and served with melted fontina cheese, potatoes, Savoy cabbage, garlic and butter; perhaps not for the health conscious, but simply delicious! Sample the golden fried 'pesce persico', perch fish, fresh from the lake or try it with risotto, another favourite on Como. If you are interested in fine wine then you will find some top-quality red wines from Valtellina such as Sassella or Inferno, and if you are looking for a white try the unusual Tzatel Chiavennasca Retiche from Sondrio a mixture of the Sauvignon and Chiavennasca grape.

For further help or information contact:
☎️ +44 1322 660988
* ID 3330613 © Rido – Dreamstime.com